Patient Testimonials
Discover what our patients have to say regarding their office visit, surgical experience or recovery process. We also encourage our existing patients to share their own experience!
I have been blessed to have Dr. Weber and his team give me a future where I am walking without pain or discomfort. I want to make clear, that I am walking without a cane or walker, I am able to fully enjoy my independence. It is six weeks since my June 15th surgery, and I am sure that if anyone follows Dr. Weber's advice they too will have a positive outcome.
Tony R.
Full right shoulder replacement
My occupation was a union laborer, so for over 30 years, we get pretty beat up! And being right handed, you tend to use that side the majority of time, so when I retired, I had been in pain for at least 10 years, Dr Joy was recommended to me by a Dr. who said there was nothing more he could do, and that I needed a new shoulder,. Dr. Joy looked at it and said I would know when I was ready to have surgery, that visit came, we set it up, Dr. joy performed a full right shoulder replacement. Now I read up on these surgeries, and there are people who say that they weren't the same after surgery, that they couldn't do what they did before, and I brought this up to Dr Joy, He was so positive about the surgery, showing me and my wife how he was going to go about it, put me completely at ease. He also kept telling me that you have to do the exercises, the therapy, when in the healing process, which I did full throttle, at home and at therapy! And I have to say he was exactly right, My one year after surgery appt and X-ray went incredibly well! I can do everything again, including golf, which I haven't been able to do for 15 years. Dr. Joy and his staff, were incredible, I would recommend not only Dr. Joy ,but also his therapy people, it worked out for me going to both, because Dr. could see my progress and change it up for me when I needed to.Dr Joy is one of the best you can go to for surgery, and just remember, you have to put in the work that they give you, otherwise surgery alone will not solve your problem!
Brian L Tinman
Total right knee replacement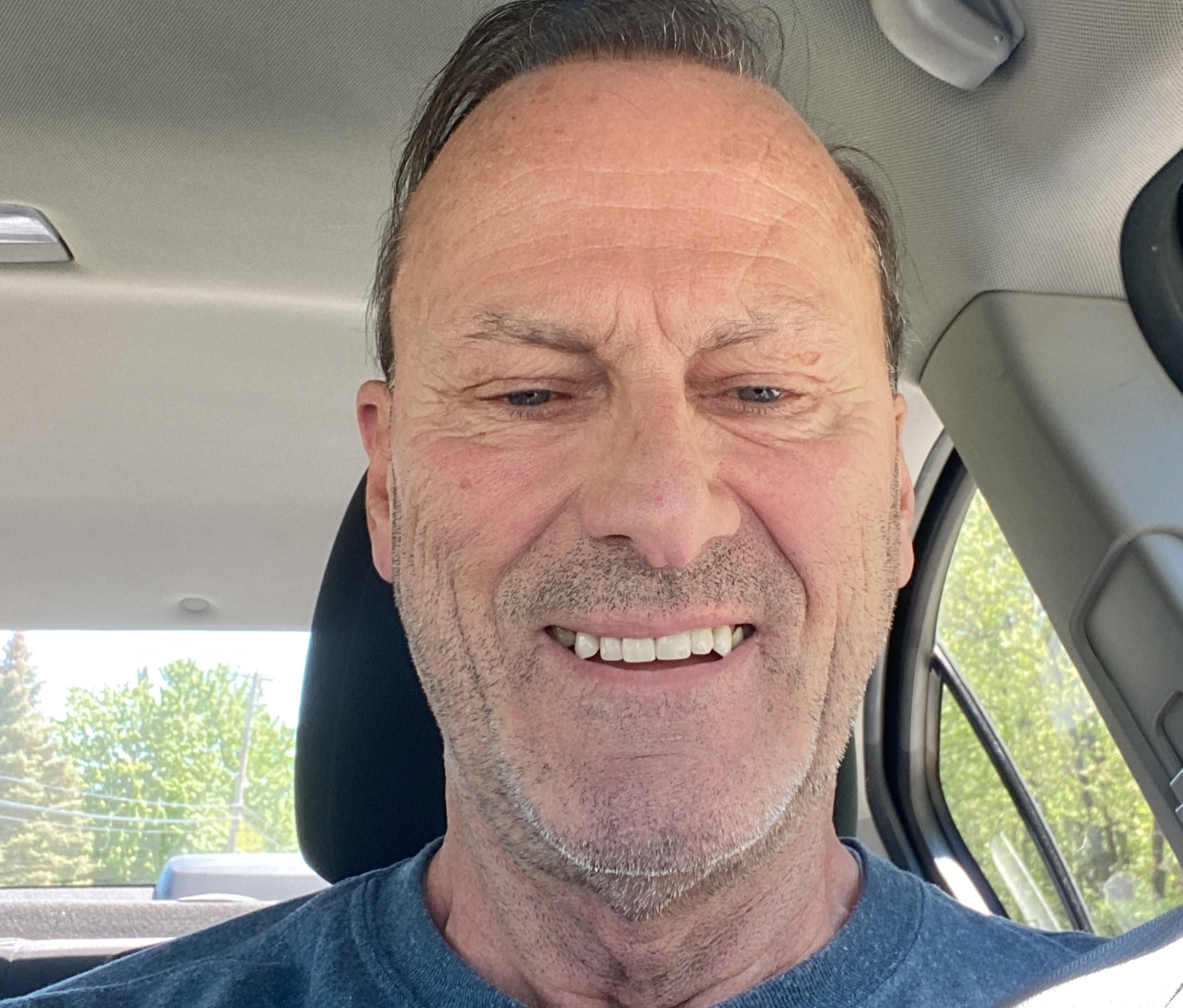 I was referred to Dr. Daniel Weber from a physical therapist that has been treating me for years. I was seriously injured back when I was just 22 years old. My leg was deformed and my knee was completely bone on bone for years. I went to Dr. Weber for a complete knee replacement. I could not believe what this super surgeon did for me!! My leg is straight once again and after 1 1/2 years I feel quite normal and it has improved my posture and everything I do!!!! Being very active, (even at 65) this surgery is life changing! Dr. Weber is a very, very talented surgeon, and he's a great guy! Excellent bedside manner and he is so humble!! I would 100% recommend anybody to this fine Doctor!! Hat's off to the entire staff at Integrity Orthopedics also!
I had my 2nd knee replacement in March 2021 (other knee done in 2015) with Dr. Weber. I am very happy with my new knees. I am able to get around much better. I have referred friends to Dr. Weber and will continue to do so. Very very happy.
Dr. Edward Joy was a pleasure to work with under the unfortunate circumstances of my arm. He's dedicated to helping patients recover and making sure they're comfortable. I highly recommend as an orthopedic surgeon. Unfortunately, I broke my arm a second time below my elbow. Dr. Joy helped right away. All of the appointments and follow ups went very smoothly and professionally. I couldn't recommend him more! Thank you Dr. Joy!
Dr Weber performed hip replacement on me. After 15 days I was walking with no walker or cane. After 6 weeks was able to do a 1.5 mile treadmill workout pain free. Still going strong after 8 weeks. Great job by Dr Weber and his staff. I'm enjoying my new pain free life
Kathy R
Complete reverse shoulder replacement.
Little did I know the journey I was about to go on when I went out for a walk one night and I fell. I thought that my arm was broken, but it turned out my shoulder was in multiple pieces. After going to our local hospital and being told that my injury was to severe and the doctors felt it would be better to find a more qualified physician who specializes in shoulder injuries we consulted with a family doctor who recommended we see Dr. Joy. This was the best advice we could have received! Dr. Joy immediately went to work to get a bed at Palos Hospital and schedule surgery. We were in the middle of the COVID pandemic so everything was made more difficult and involved. Not only was Dr Joy a great surgeon but his staff and the complete staff at Palos Hospital were great. It was really hard work to get my arm back to full use, but I believe it would never have happened if it wasn't for Dr. Joy and his expertise in shoulder injuries! Thank you Dr. Joy.
Lynne M
Immobilization and physical therapy for my fractured humerus bone.
I tripped at home and fractured my humerus bone in 3 places. Dr. Joy did not feel I would need surgery. He immobilized my arm for a month. After that I did physical therapy for a few months. I was treated very professionally. Everyone is extremely friendly. I felt I was in good hands. I would recommend Dr. Joy and his staff in a heartbeat.
Rich B
Repaired slap tear in right bicep, removed bone spurs and fixed bursa sack.
Had shoulder surgery 30 years ago on left shoulder and was dreading getting the right shoulder done. Initial MRI showed partial tear in rotator, but Dr. Joy, once he got in there saw nothing wrong with it and fixed the torn bicep, removed bone spurs and tightened up the bursa. Recovery time was much faster and Dr. Joy did an awesome job with pain management treatment. I really never felt any pain post surgery and very little during recovery. Did what he asked me to do and everything he said would happen during recovery happened. I am 4 months out of surgery and feel like I am 95% there! 5% balance is on me to get it strengthened and then it will be better than it has been in many years. Dr Joy did a great job in answering questions, giving guidance and fixing a painful shoulder back to recovery better than it was before! FYI - when I asked two other Dr's I routinely see and asked who would they recommend - both said Dr Joy without hesitation. Best advice I have received!!!
Absolutely the BEST! I recently had anterior hip replacement of my right hip. I had been experiencing pain for about a year and decided to set up a few appointments with a couple of orthopedic specialists to get their opinion of what would be best for me to improve my quality of life. After meeting with both specialists, I decided to have a full hip replacement and chose Dr. Weber to perform the surgery. From the original first consultation, all the way to my last visit, I could not be happier with Integrity Orthopedics, Dr. Weber, and his entire staff. Everyone in the office is extremely professional, courteous, and caring. Dr. Weber took the time and effort to explain the various options available, as well as the complete procedure for surgery and post surgery expectations. I am so happy I chose to have the surgery done and HIGHLY recommend Dr. Weber if you need hip replacement. Thank you so much!
Tony R.
Shoulder replacement surgery
I retired from construction, I have had a bad shoulder for the last 10 years up to retirement, worked through the pain, as soon as I retired, I went immediately to a shoulder physician, he gave me as many cortisone shots as a Dr. is allowed. Then telling me surgery was inevitable, considering how bad of shape the shoulder was in, and the amount of arthritis I had in this joint. So he gave me the names of a couple of shoulder surgeons, in which one of them was Dr. Joy. He does not sell surgery, in fact he gave me a couple of options to try and told me I would know when I was ready for surgery, because the pain would be interfering in my life! He was spot on, after a year or so of treatments, I came and told him it was time. We set the surgery up a few weeks later. My first surgery in life at 59 years old, he told me at least 6 month recovery. Have to admit, I was kind of nervous. Not only was the surgery a success, but after 6 months of therapy with Dr. Joys therapy guy, Dan, who is really good also! I am pain free, I do more things now than I did before surgery, can't say enough about Dr Joy and his staff, from the assistant who gave me my X-rays to Alex his assistant who helped me with my home excersises. They have a really good clinic going, and if you follow their instructions during recovery with a good attitude and drive, I believe Dr. Joy and his awesome staff will get you back to the way you remember you were!
I had severe pain for two years going to a pain specialist, chiropractor, therapy and massage therapists. Everyone had a different theory of what was causing the pain none of them thought it was hip issues. I could hardly walk (even with a walker) by the time I went to Dr. Weber, bone on bone on both hips. He did the first surgery and I was amazed at the recovery time, the small incision and no pain on that hip side. I had to wait a few months for the second hip but had the same amazing results. He is amazing! Now I am pain free and I am mobile without any support of any kind and have a life again. My only regret is that I suffered for two years of my life going to the alternatives when I just should have gone to him in the first place. Anyone that asks me now, I just suggest they be like Nike says and "just do it"!
Jacqueline Carr
Rotator cuff, bicep and bone spur surgery
Dr. Joy perform three surgeries on me at one time. My surgery went very well. I was so pleased with my outcome . Dr. Joy has the best bedside manners that I have experienced. Dr. Joy explained everything that he would do during my surgery. He also showed me and explained pictures taken during my surgery. Follow up with Dr. Joy was a joy. I told Dr. Joy about the pain I was encountering after a couple of visits at my physical therapy office. He asked me to show him the exercises I was doing and immediately knew that I was not ready to do the exercises my therapist had me doing. Dr. Joy immediately called my therapist office to inform them of the problems I was having with the pain level I was experiencing and why I was having the pain. After his call to my therapist I had no more problems. He showed genuine concern regarding my level of pain and wasted no time in calling my therapist. Every office visit was pleasant. The office staff was always pleasant. Making follow up appointments was never a problem. My wait time for my appointments were never long. I am so satisfied with Dr. Joy and his staff. I highly recommend Dr. Joy and it was a pleasure being taken care of by him.
Frank Koznarski
Total left hip replacement
Dr. Weber is the best there is he took his time and went over what he was going to do to replace my hip and showed my wife and myself what was left. He stressed that I was to be very careful not to fall. His staff is top-notch, George was always ready to answer questions and Cindy was just super getting everything set up for me. I tell you you can not get better. Plain and simple all care and Dr. Weber is the best surgeon going. Thank you, Dr. Weber and staff.
Noel Morales
Right shoulder rotator replacement
I was very Blessed and Lucky with timing of my procedure. (3-4-2020) One week before COVID shutdown. Dr. Joy and staff gave me clear instructions on pre-operation exams and tests needed to have completed prior to surgery. Dr. Joy asked me what my objective was as far as what would normal activities I want to do again? GOLF and MOW the lawn !!! After months of Dr. visits and Physical Therapy , monitoring my progress and carefully offering to my own abilities various exercises to strengthen my shoulder I can resume mowing . I am once again enjoying my new golf swings. Note: It did not improve my scores however I'm out there again! I highly refer Dr. Joy to anyone with shoulder issues. Thanks Dr. Joy and Staff.